Welcome to Brekke Real Estate, Inc. We are a full service commercial real estate firm comprised of a group of highly qualified staff members who are committed to offering our clients professional brokerage services in the areas of sales, leasing and property management.
RANDY BREKKE
OWNER/PRESIDENT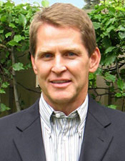 Randy Brekke started his career in commercial real estate in 1979 at McMasters and Westland. A young but fast growing commercial real estate company located in Walnut Creek, CA, Randy was responsible for conceptualizing and growing their property management division. During the next seven years Randy oversaw the management and leasing of eight office buildings and thirteen shopping centers, totaling almost 2,000,000 sq. ft. In 1986 Randy moved into land acquisitions for the Pacific Rim Development Corporation, a shopping center development company. He handled site selection, contracts, market analysis and major tenant negotiations. After five years of experience with Pacific Rim and having been involved in all aspects of commercial real estate, it seemed a logical move for Randy to transition into real estate development. In 1991 a geographical move was made to Modesto, CA to join Grant Homes and establish a commercial division for that company. In 1996 Randy ventured out on his own to open Brekke Real Estate, Inc. and has since been integrally involved in over 900 transactions in the Central Valley and surrounding areas. His broad experience in all aspects of commercial real estate makes him ideally suited to the task. Randy enjoys long term working relationships with many individuals and companies who appreciate his professionalism and ethical standards. DRE# 00856863
JEANETTE WOERMAN
SALES AND LEASING ASSOCIATE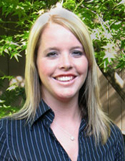 Jeanette began her career with Brekke Real Estate, Inc. in 2005. She is a licensed real estate agent specializing in tenant procurement and leasing. During her time with Brekke, Jeanette has played an integral role in numerous transactions throughout the Central Valley. Her knowledge of current leasing activity and market trends makes her a valuable asset in determining the needs of both tenants and property owners. Jeanette's ability to cultivate strong relationships aids in her ability to help clients actualize their goals in a positive and successful manner. She especially enjoys working with new businesses to attain an ideal space to launch their new venture. Jeanette has a Bachelor's Degree in Business Administration & Finance from CSU Stanislaus. DRE# 01748696
TINA JOHNSON
SENIOR PROPERTY MANAGER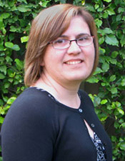 Tina began her career at Brekke Real Estate, Inc. in 2005 having worked a number of years in customer service and the construction industry, specifically residential homes. She is a licensed real estate agent specializing in Property Management, overseeing both Commercial and Residential properties as well as supervising a staff of five. Tina finds great satisfaction in overseeing the properties managed under Brekke and ensuring that they are handled according to the highest of standards. A resident of the Central Valley for over 15 years, Tina gets satisfaction from interacting with the local tenants and helping them maintain and improve the quality of their properties.
Broker Associate DRE# 01828996
MARY DAVIS
TRANSACTION AND MARKETING COORDINATOR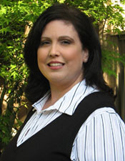 Mary began her career with Brekke Real Estate, Inc. in 2000, bringing with her five years of experience as an Operations Manager. Her current position as Transaction and Marketing Coordinator puts her in charge of the coordination of escrows, the drafting and routing of leases, and all in-house marketing materials. In addition, due to Mary's strong aptitude for IT and the ongoing need for technical proficiency in a deadline oriented business, she serves as the IT/systems manager.